An outstanding result from a name I suspect we are going to see a lot of over the next decade -
running phenom Lukas Verzbicas won gold at the ITU Junior Triathlon World Championships
in honor of his friend, Kevin, who was unable to compete due to a recent diagnosis of cancer.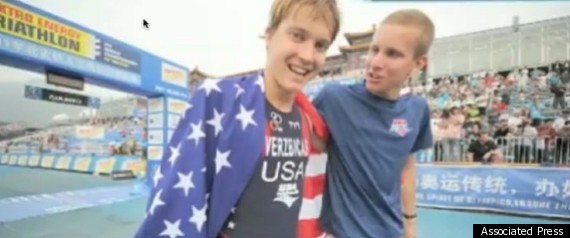 This high schooler has had one hell of a year, winning the 5000 meters (14:06), the 2 mile (8:40), and the one mile (4:10) at the 2011 New Balance Indoor National meet (becoming the first high school runner in history to win all three at the national meet), setting a national high school record in the 2-mile (8:29) at the Prefontaine Classic, and becoming only the fifth high schooler in history to break four minutes for the mile at the 2011 Adidas High School Boys' Dream Mile. And this is a kid who didn't really have a senior year, since he graduated in 3 years.
Now he's back to running, enrolled at University of Oregon, a team that knows a thing or two about channeling raw talent. Congrats, Lukas!