5k/10k 2012 Gold Medalist Mo Farah is ready to take on the best...at just about any distance. He
couldn't get the 1500m added to go for three Golds at the World Championship
, but he's got plenty cooking...
He will be
taking on Ethiopian superstars Kenenisa Bekele and Haile Gebrselassie at the Bupa Great North Run Half Marathon
on September 15th, the first time the three will compete head to head.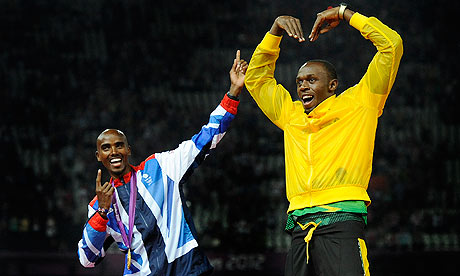 And just to make it interesting,
he has invited 100m/200m Gold Medalist and World Champion Usain Bolt to a 600-meter competition
to raise money for charity.
Any time, any distance. Love it!