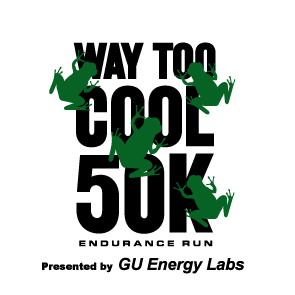 I nearly bottomed out on the lottery karma this month (0 for 3), but
Way Too Cool
came to the rescue this morning. Phew! I actually had a cry-in-my-beer blog post drafted called "Hmmm...time to find another sport?". I know I shouldn't
anthropomorphize
and
assume causality
in what is essentially a random process, but I can't help it...passion for this sport runs too deep!
Here's how it went in my head:
Hardrock, can I climb your epic peaks and kiss that rock?
Nope. Because I know you don't really want to do this race...you're just backfilling in case Western States doesn't come through for you.
Western States, oh love of mine, can I toe the line and be an active ambassador for your magical event?
You're kidding, right? We called you a THREE TIME LOSER and you still can't take a hint. In fact, nobody publicly calls you a loser as regularly as the Western States Endurance Run,
yet you keep coming back
. You're actually a SIX TIME LOSER, but in order to publicly call you that, we had to get rid of that pesky rule that actually allowed losers in. Get a grip, man. You have some serious dependency issues, and there are lots of other 100-milers out there...one of them may be your true soul mate but you won't know until you move on.
And in case you are wondering, no, there isn't going to be a special belt buckle for ten time losers.
Miwok, my old friend, can I share your epic journey?
Sorry, pal. We're already full with people who are training for Hardrock and States.
Way Too Cool, please tell me I am worthy?
Of course! As long as you bring beer and cupcakes. ;-)
The wise person would point out that karma is likely just showing me the wonderful opportunity to volunteer/crew at these great events, camera in hand, and build an even deeper love for the sport. Ah, yes, I hear it now.
But as I am woefully finding out this winter, if I don't have a 100-miler on the agenda, my motivation to train drops significantly. So the design process begins...
Massannutten
?
Rocky
? Black Hills? Bighorn? UTMB? Oh, the places we will go!
- SD